by Kristine A. Wong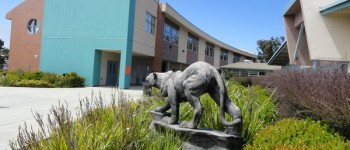 At least one school building in Half Moon Bay has been listed as vulnerable in the event of an earthquake, while over a dozen additional Cabrillo Unified School District building projects are listed among those not certified as meeting state seismic safety standards, according to a media watchdog investigation.
A 19-month California Watch investigation, which was released Thursday, uncovered holes in the state's enforcement of seismic safety regulations for public schools.
California began regulating school architecture for seismic safety in 1933 with the Field Act, but data taken from the Division of the State Architect's Office shows 20,000 school projects statewide never got final safety certifications. In the crunch to get schools built within the last few decades, state architects have been lax on enforcement, California Watch reported.
A separate inventory completed nine years ago found 7,500 seismically risky school buildings in the state. Yet, California Watch reports that only two schools have been able to access a $200 million fund for upgrades.
While none of the district's schools were found to be located in an Alquist-Priolo fault zone, liquefaction zone, landslide zone, or within a quarter-mile of a fault, the investigation identified a 10,000 square-foot building at Half Moon Bay High School as "likely to not perform well in an earthquake" and "in need of a structural evaluation."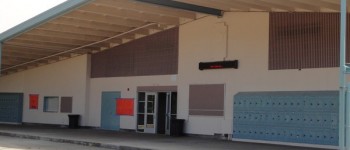 Through a state inventory list dated March 30, 2011, Half Moon Bay Patch found the building has one story, is located in seismic Zone 4 (the highest-risk classification in the 4-zone system developed by the U.S. Geological Survey) and had its records placed on file with the state on Jan. 1, 1961. The building, which could not be specifically identified, has not been shown as ever being seismically reviewed or retrofitted, according to California Watch, nor has it been demolished or sold, according to the March 30 inventory list.
Thirteen other projects located throughout the district were included in California Watch's uncertified list, including building projects at Cunha Intermediate School in Half Moon Bay, El Granada Elementary, Farallone View in Montara, Kings Mountain Elementary in Woodside, and other projects at Half Moon Bay High. Four of these projects were described as "various locations" throughout the district.
California Watch also found that one project at Hatch Elementary in Half Moon Bay was once listed as a "Letter 4" level of risk under the Field Act – the highest level in its ranking system — but downgraded to a Letter 3 on March 25, 2010 by the State Architect's office. While it is not clear whether this is the case for the project at Hatch Elementary, California Watch's investigation found that some projects upgraded from a Letter 4 status did not appear to have resolved the structural issues which deemed the building as high risk in the first place.
When presented with California Watch's data for district schools, Facilities Manager Jim Tjogas said he was confident that the district's facilities are safe.
"All of our buildings were built after the Field Act," he said. "When they were built, they were built to standard," he said.
The state's records of monitoring and assessments of the seismic safety of its K-12 school buildings has consistently been a work in progress. Its Tracker database does not include any projects submitted to the state before Nov. 12, 1997. To rectify this, it is currently working to get a backlog of paper records scanned into this system, installed more than five years ago.
Other problems with the state's database include incorrect addresses on file for specific schools, including Cunha Intermediate School in Half Moon Bay. The address associated with Cunha was that of the district office — 498 Kelly Ave. — instead of its physical address at 600 Church St. This problem prevented California Watch from being able to match every project in the uncertified list with the school each project was associated with.
With knowledge of the discrepancies in the state's tracking database, Half Moon Bay Patch asked Tjogas for documentation from the state showing that the projects on the California Watch list were certified as safe.
Earlier this week, Tjogas said that he could not provide that. "I don't have info on that or those records," he said on Thursday. "I don't know where they are offhand. We have them in some boxes and they're scattered all over," Tjogas said.
Half Moon Bay Patch inquired about district records with Jim Hackett, the acting regional manager of the State Architect's Oakland office where the state houses the school district's building records and correspondence. Hackett did not return a call to Half Moon Bay Patch by the time of publication. Half Moon Bay Patch has also filed a public records request with the state architect's office for the district's building records.
Following Half Moon Bay Patch's inquiry with the district for the records, Tjogas said that he contacted Hackett's office on April 6 in regards to obtaining and reviewing the district's records.
"This is a statewide problem that's affecting all schools, not just the Cabrillo Unified School District," Tjogas said. "It would be really nice to have money to get the records on microfiche, but we haven't been given those funds," he said.
District Superintendent Rob Gaskill elected not to be interviewed for this story.
Half Moon Bay Patch is continuing to investigate this story and will provide updates as they become available.
This story was produced using data provided to Half Moon Bay Patch by California Watch, the state's largest investigative reporting team and part of the Center for Investigative Reporting.
To view the interactive map, click here http://projects.californiawatch.org/earthquakes/school-safety/